FAQs | Sheraton Munich Arabellapark Hotel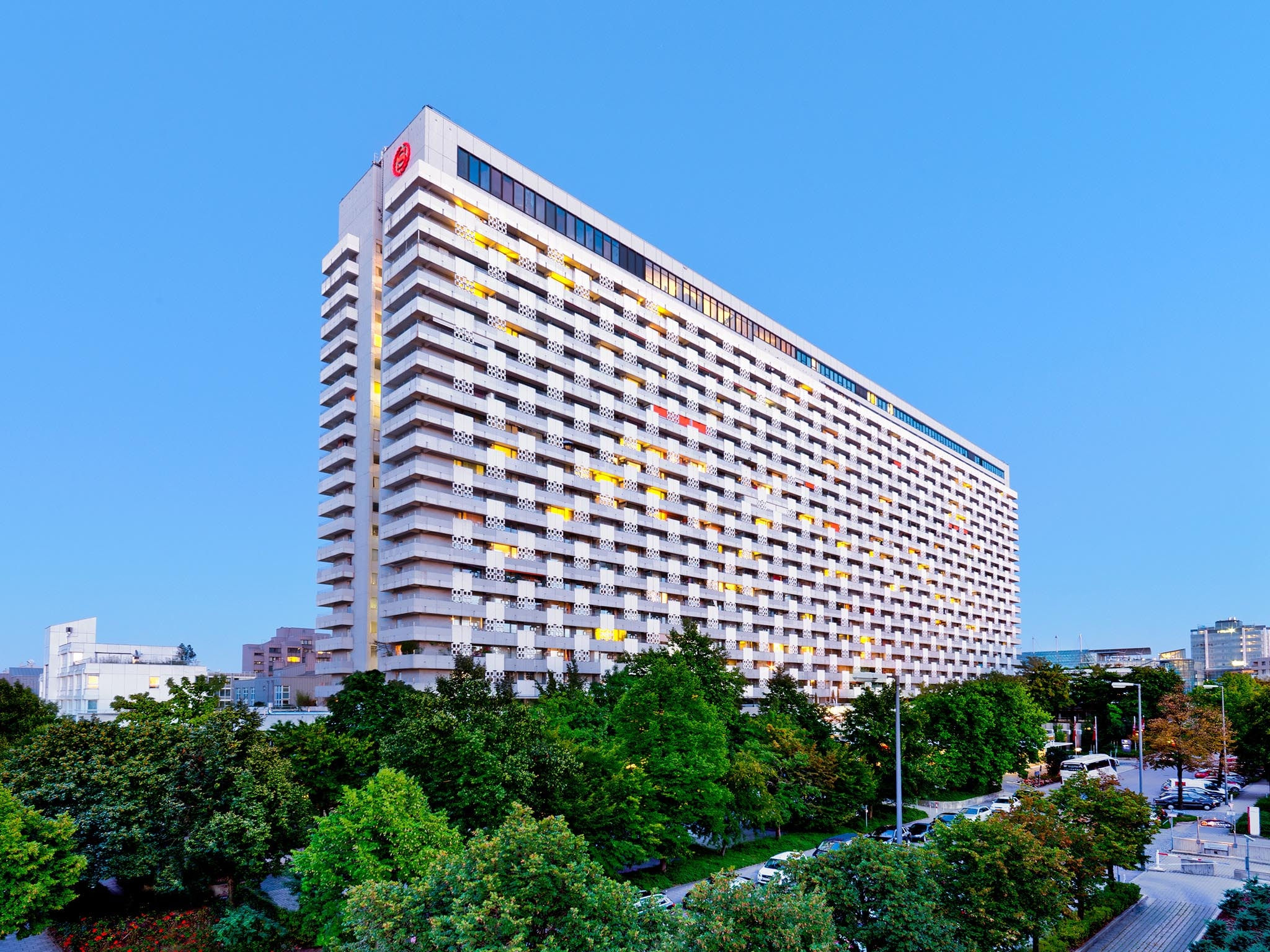 Frequently asked questions and answers
regarding the Sheraton Munich Arabellapark Hotel
You want to inform yourself about the Sheraton Munich Arabellapark Hotel, the distances to the nearest attractions, our breakfast offer or the possibility of charging your electric vehicle? You can find all the answers on this page.

In case a question remains unanswered or you want to obtain additional information, please feel free to contact us via phone +49 890 9232 0 or via E-Mail.
2. How far is it to the exhibition grounds?
The new exhibition grounds is located 15 minutes by car and the MOC 10 minutes from our Hotel.
3. Where can I park my car?
Our Hotel offers an underground car park. Booking in advance not available. The costs is EUR 20.00 per car/per day.


4. How much does the breakfast buffet cost?
Breakfast: € 23.00 per person.
Our breakfast will be served daily from 6.30 AM until 10.30 AM at restaurant Sixty Six Grill & Dine.
5. Is it possible to store my luggage at the hotel after check out?
Of course it is possible to store your luggage after check-out until you will leave the hotel.
7. Is it possible to check in before 3 pm or check-out after 12 pm?
Early check-in and late check-out are available upon request with our receptionist, generally with a fee. Please show understanding on days of high occupancy.


Check in and check out times:
Check in: from 3 PM
Check-out: until 12 PM
8. How do I get from Munich Airport to the hotel?
Take the city train lines S1 or S8 in the direction of the city center. Alight at the station Hauptbahnhof (main train station) and take the metro line U4 in the direction of Arabellapark. Get off at the Arabellapark station. Follow the signs for "Sheraton Munich Arabellapark Hotel".


9. I have an electric car - what now?
In our underground parking we have a loading station for electric cars, which can be used by guests as well as locals. The fee for loading your electric car is only € 1.00.
Drive into our underground parking and take a parking ticket
Drive to the loading station and insert your parking ticket
Load your car
When finished, insert your parking ticket into the loading station again
Unplug the charging cable from your electric car
At the parking meter, pay € 1.00 for the electric power costs as well as your parking costs