Press Information - Sheraton Munich Arabellapark Hotel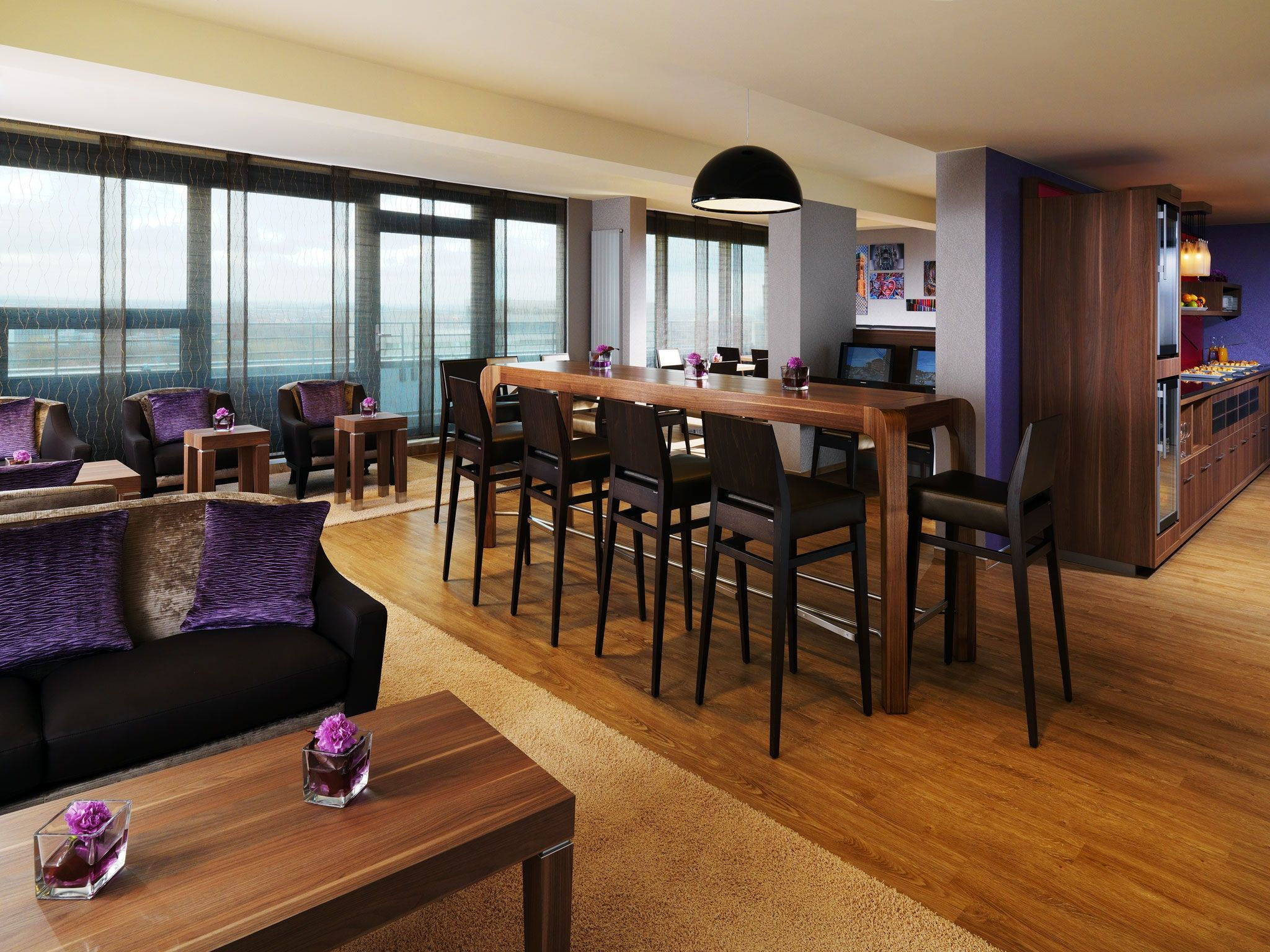 Lates Press Releases - Sheraton Munich Arabellapark Hotel
Grill to Go
June 2010
The SixtySix Grill and Dine restaurant at the Sheraton Munich Arabellapark Hotel offers a "grill to go" service for all barbecue lovers plagued by a tight schedule and chronically empty refrigerator. The restaurant's name says it all: everything there revolves around the grill. Homemade barbecue sauces, fresh salads and juicy steaks in zesty marinades, all freshly packed and ready to go right on the grill. If you want to host a spontaneous barbecue at home, just order "grill to go" at the SixtySix Grill and Dine, and surprise friends and family alike with freshly prepared grill specialties. With just one call you can order your grill specialties for to go.
BMW Open
April 2010
The 95th International Tennis Championships of Bavaria, the BMW Open by FWU Retakaful 2010, will take place from May 1 to 9, 2010, at Munich's exclusive Iphitos Tennis Club. The Munich Sheraton Hotels at Arabellapark and Westpark will be serving as hotel partner and team hotel for the second year in a row. The two official tournament hotels have created attractive overnight packages for the upcoming event. The BMW Open has come to be known for the unique atmosphere prevailing on the grounds of the MTTC Iphitos Tennis club and offers not only top-class tennis but also plenty of accompanying activities.
Golden Hours
October 2009
The new restaurants at the Sheraton Munich Arabellapark Hotel invite guests to enjoy good company and a festive atmosphere with a lively program of fall and winter events. On Thursdays, the Reef & Beef Barbecue Buffet brings the unmistakable aroma of freshly grilled meats and fish specialties to 66 Grill and Dine. Every Sunday, well-rested gourmets can experience a warm welcome and culinary delights at the 66 Sunday Brunch. A Christmas party with friends or co-workers is sure to spread good cheer: small groups can enjoy a very merry and unforgettable evening mixing cocktails, decorating the table and even cooking the holiday feast.
More Press Releases
Find here our current press releases for download as a PDF file. We will gladly supply you with press-release photos for your news coverage. Please send a short email for this purpose.
When using a photo please credit the photo to "Sheraton Munich Arabellapark Hotel".
April 2009
New culinary delights at the Sheraton Munich Arabellapark Hotel
The Sheraton Munich Arabellapark Hotel has undergone major modernization and now entices guests with its new dining concept. Hotel guests and locals can dine and relax at the new Arabella bar, or at one of the two new restaurants: the 66 Grill & Dine serving grill specialties from around the world, and Audrey's Food & Flavour serving delectable salads and healthy cuisine. In summer, a new beer garden serving typical Bavarian foods is the perfect place to meet in Arabellapark.