Your Spa Hotel Munich in Bogenhausen
Welcome to the city's highest spa & gym
Experience wellness and fitness from a completely new side at the Sheraton Munich Arabellapark Hotel. Our 800m² large wellness area, including pool and sauna, and spa awaits you on the 22nd and 23rd floor. Enjoy the unique view over the rooftops of Munich while relaxing on a comfortable lounger in your wellness hotel in Munich.
Stay fit while traveling at Sheraton Fitness®, which is adjacent to the pool area. Enjoy our modern fitness equipment or relax and recharge during a restful stay at our sauna. In addition, we are delighted to offer various spa treatments for you wellbeing. Alternatively, discover our suggested running routes through the English Garden.
Spa treatments at Sheraton Spa
Would you like to escape your daily routine just for a few hours and get yourself some relaxing hiatus? In this case, you are completely right at the Sheraton Munich Spa & Fitness with its classy ambience over the rooftops of Munich. Here, our qualified personnel will spoil you with relaxing massages, which will loosen your uptight muscles and limbs. Enjoy comprehensive consulting in a recreational atmosphere during your whole stay.
The modern ambience is right to dive into the smooth massages of our ever friendly staff. Feel your energy recharging from the very first minute and face the day with your newly gained strength. Do not hesitate any longer and grant yourself a wellness day. Book it today, the Sheraton Spa & Fitness team is waiting for you.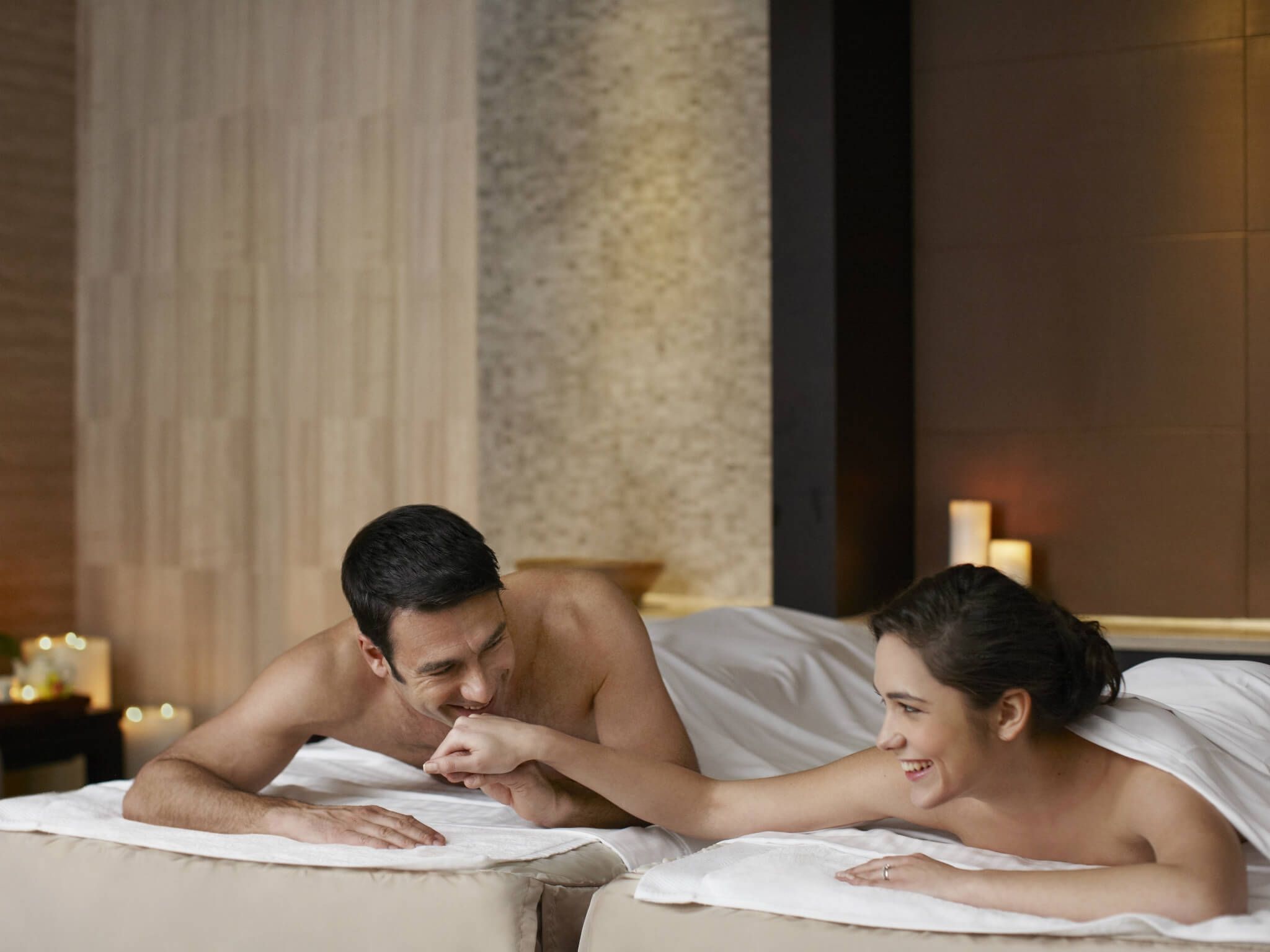 More information
Did we get your attention? For more information about our spa treatments, personal training or membership, feel free to contact us or check out our latest spa brochure.
Sheraton Spa & Fitness Bar
Whether it's a smoothie, mineral water or a delicious cappuccino, refresh yourself with a drink from our bar. Our bar menu.
Membership at Sheraton Spa & Fitness
At Sheraton Spa & Fitness we offer membership for locals or long stay guests, who are not staying at the hotel. According to our availability, we offer memberships for one, six, 12 or 24 months. We are looking forward to welcoming you at our spa & fitness area.
Benefits of membership
Daily use of the 800m² spa & fitness area
10% off for every spa treatment
Participation in our daily fitness courses (Yoga, Pilates, AquaGym, Functional Training)
Bathrobe, bathing slippers and towels are at your service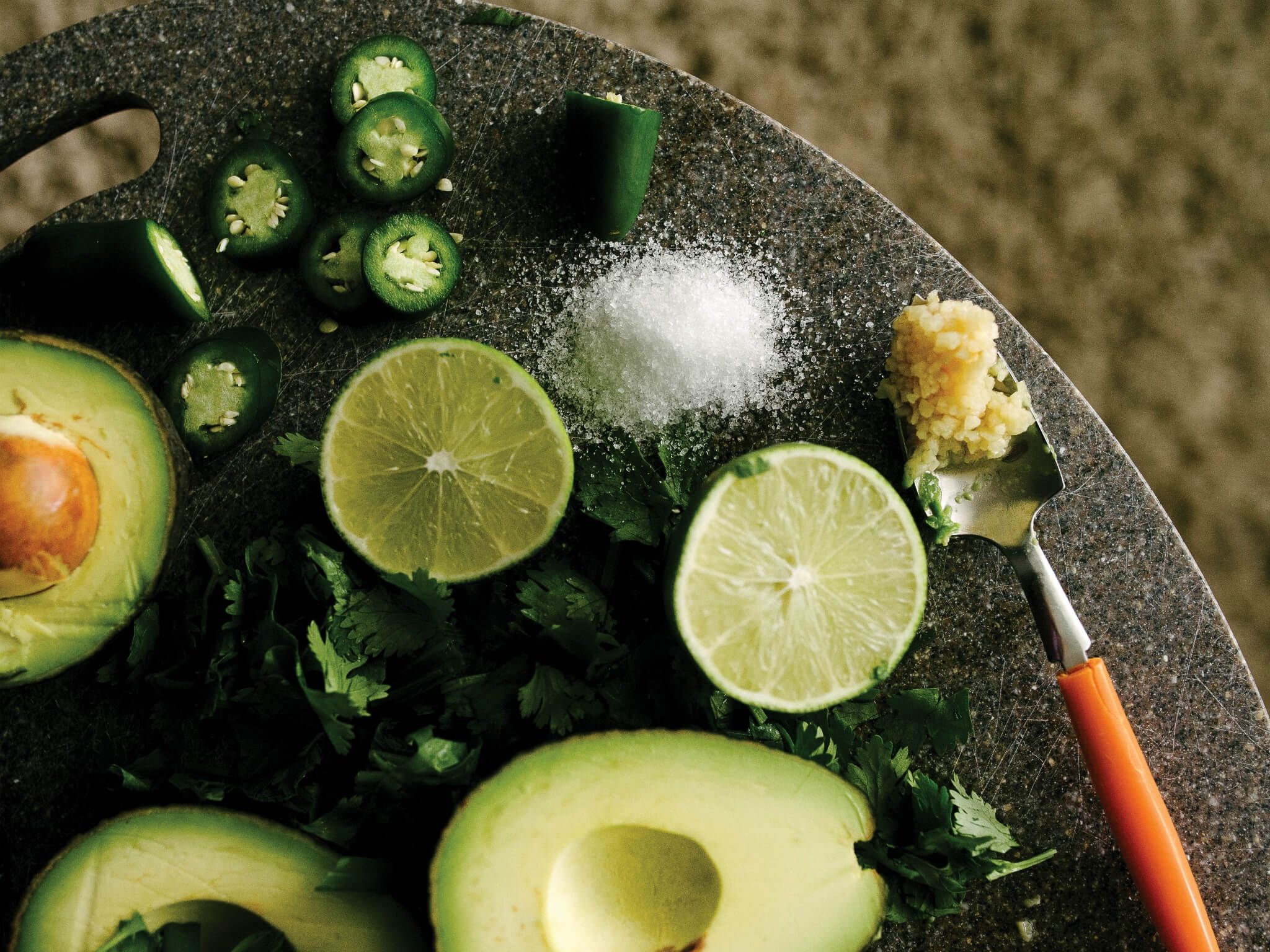 Take a deep breath and relax
Our 800 m² pool and sauna area with the adjoining Sheraton Fitness is located on the 22nd and 23rd floor of the Sheraton Munich Arabellapark Hotel, high above the rooftops of Munich. Swim some laps in the refreshing pool, loosen your muscles with a soothing sauna session or simply relax on one of the loungers with panoramic views.
Apart from the large swimming pool we offer you a Finnish sauna, a steam bath, various showers and comfortable loungers for guests to relax on while enjoying the far-reaching views through the large glass facade. There are two relaxation areas located around the 234 m² pool. Here you can enjoy a relaxing time with your partner or closest friend, or simply alone while enjoying the tranquillity and view from your wellness hotel in Munich or taking one of our refreshing spa treatments.
Open daily from 7 AM to 11 PM.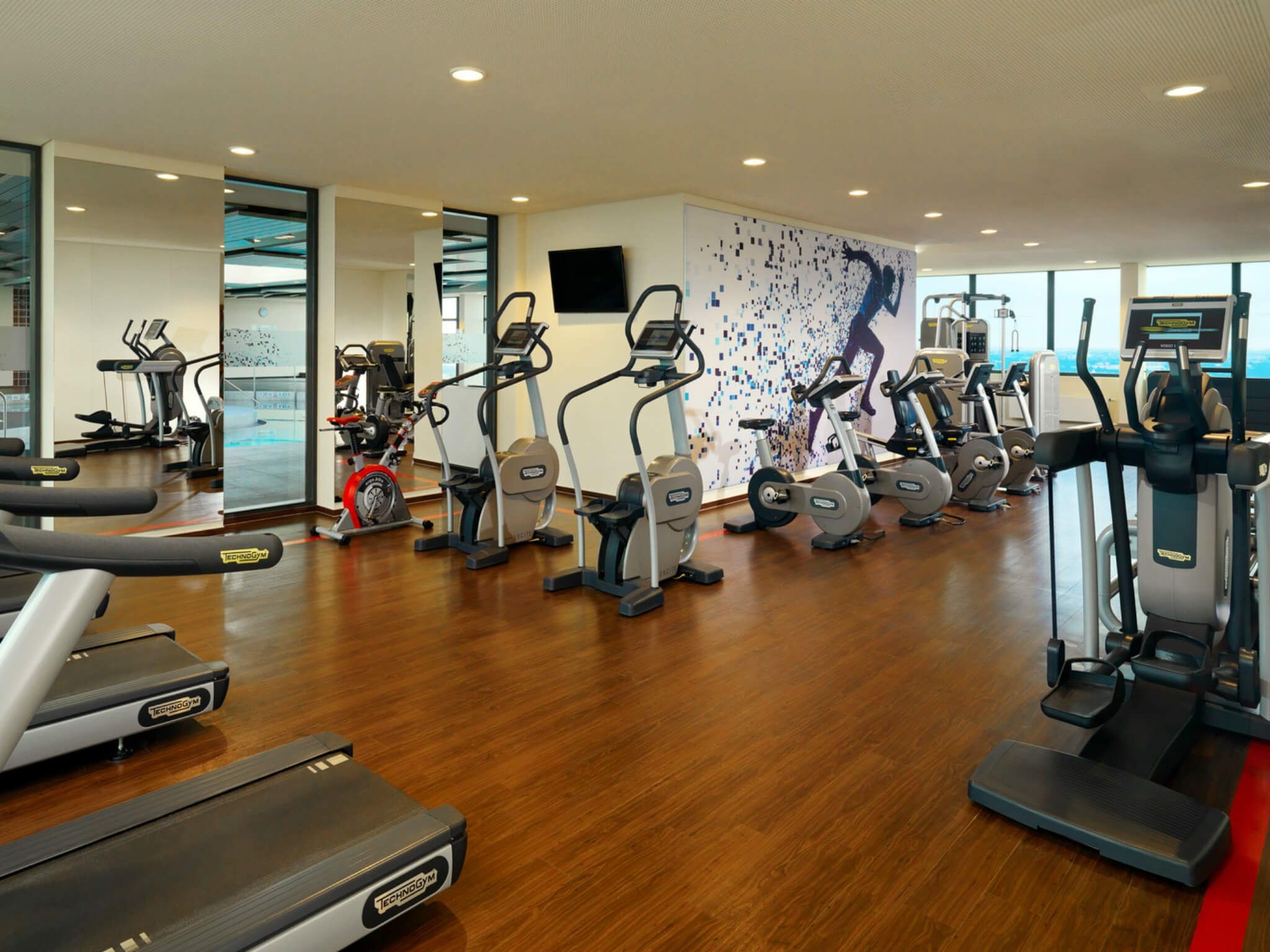 Our 24/7 gym high above the skyline
When traveling, it is particularly important to keep your body and mind in shape. That is why Sheraton has developed a special training program which allows you to quickly wind down and recharge your batteries during your travels – whenever you want and available 24 hours a day for our hotel guests.
Covering a total area of 186 m² and divided into two rooms, the new gym is connected to the spa area and offers you and your training partners the latest equipment and facilities for your strength, stamina and coordination training. Enjoy the view: The fantastic view of Munich will give your workout wings.
Because the correct diet is important for your physical well-being, our fitness experts will provide you with valuable tips on, for example, keeping your body well hydrated or how you can feel better and have more energy.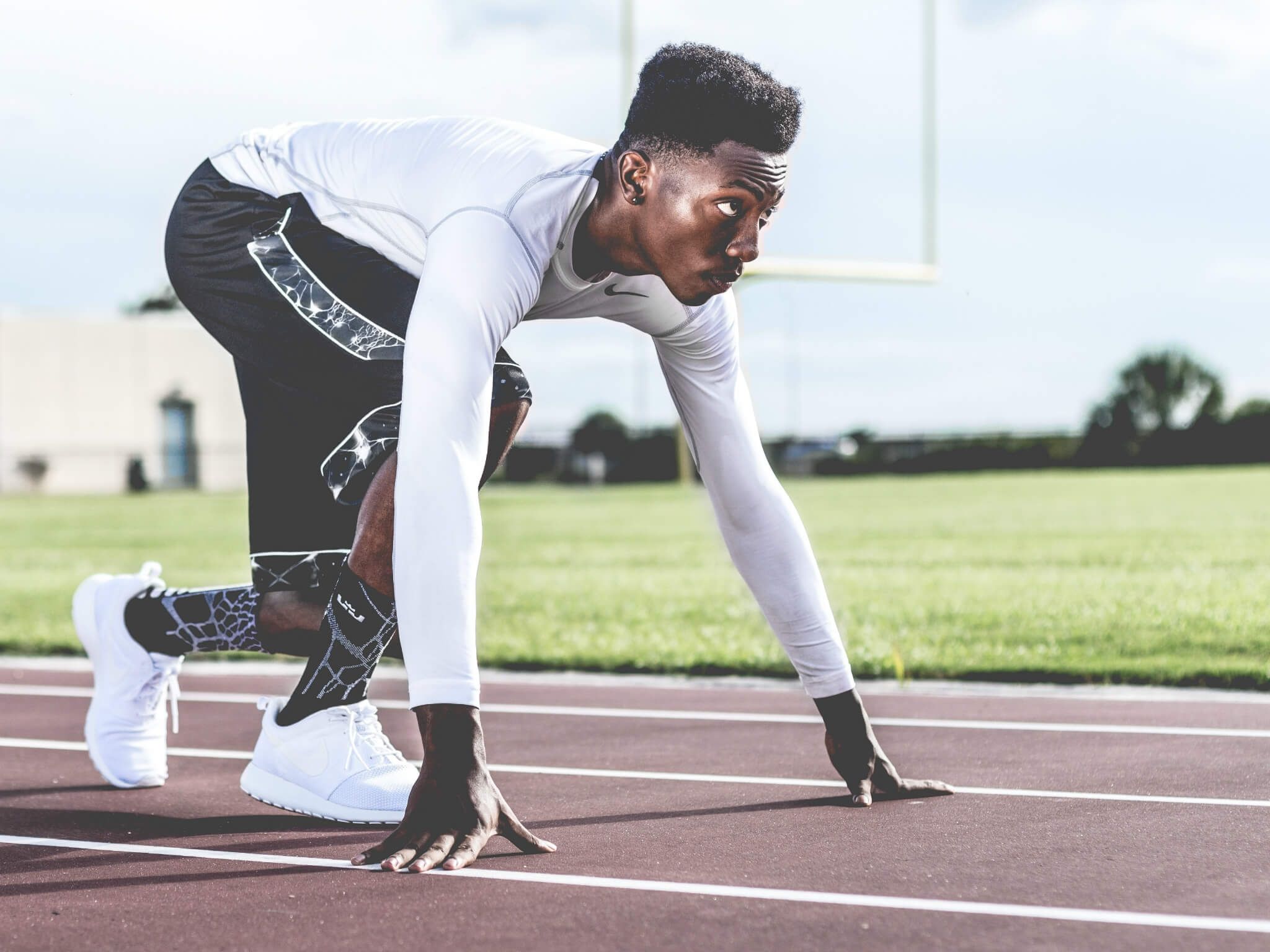 Running tracks & Run Concierge
For our sportive guests keen on sports the Sheraton Munich Arabellapark Hotel offers two fantastic running tracks in Munich through the English Garden. The running tracks are a perfect way to explore Munich and make their own experience. Both tracks take you through the English Garden, near the Sheraton Munich Arabellapark Hotel. You have the choice between a 5 km and a 10 km track - both routes can be shortened or lengthened to suit individual demands.
Take part in our Run Concierge Program & enjoy a morning run with our run specialist. Enjoy this sportive experience and stay fit! Meeting point is at the lobby of the adjacent Westin Grand Munich every Tuesday and Wednesday at 6:30 AM - regardless of the weather.
5,8 km through the English Garden
10,5 km through the English Garden